During the London 2012 olympics we worked with Mizuno to create a sprint challenge game as part of their brand activation suite in Center Point, London.
We had recently taken a demo of the idea to a football conference as a simple skill/time challenge.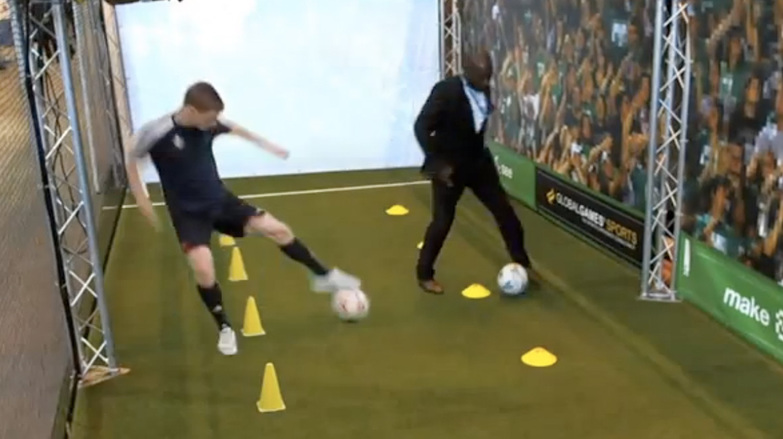 The player on the left was recorded and masked (by hand in some places!), then played over the live feed of the challenge area. For the Mizuno project we recorded super-fast Dan Norton in a greenscreen studio to make the masking work a bit easier :)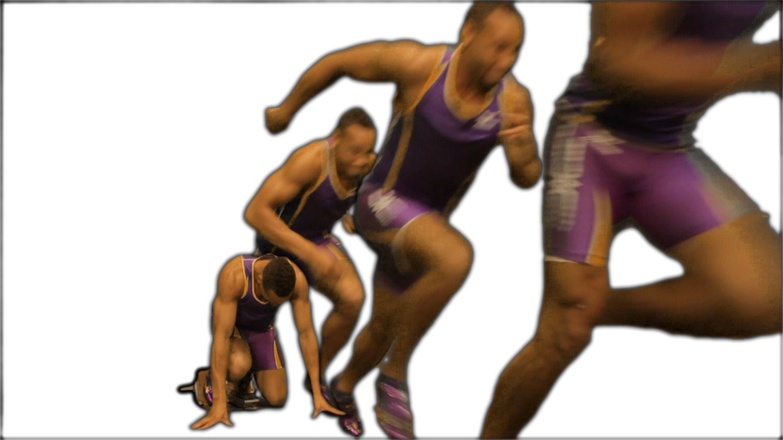 This version improved on the original idea by introducing multiple cameras and integration with physical controls. The openFrameworks application needed to interact with a Big Red Button (to start the race) and a third party trigger & timer system. Race videos were uploaded to YouTube and emailed to the runners to share.